Focused in Getting you to Work
Online Pathway
Financing Available for Qualified Students
Focus College offers programs that provide practical, applied knowledge and skills. Our instructors have hands-on experience in their field – best preparing you for a successful career in Canada.
Why Focus?
In addition to offering programs of great demand, Focus College includes:
Express online pathway with Idiomo Intensive English program
Individualized attention

Small teacher / student ratio

Schedules that let you take advantage of full time work
Flexible start dates
No need to study English in Canada
Our pathway with Idiomo Canada ONLINE INTENSIVE ENGLISH will allow you to enter Focus College without taking IELTS. Just show your certificate of completion of our Intensive English program and get ready to start college studies in Canada.
---
Computing Science Programs
Business Programs
Tourism and Hospitality Programs
Hundreds more through BCIT and UFV pathway
Computing Science
Focus College has spent the last 25 years in the development of coding, software development, and tech programs and courses to help shape the future of our world. With instructors who work in the industry on cutting-edge products, you are sure to get the skills you need to succeed. You get real-world training and start working fast. Focus College has fast-tracked certificate and diploma programs in computing science that let you create a new future on the timeline you want.
Annual salaries for our computing science graduates can range from $70,000 to $120,000.
Three programs of study are currently available.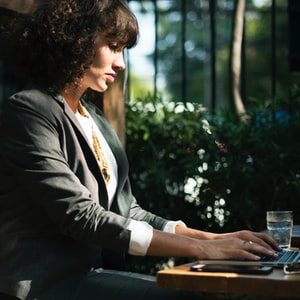 Advanced Security Specialist
Postgraduate Program
Our Advanced Security Specialist (PGD
in ITASS) program is designed will prepare you to meet the information technology industry demands. It covers the most popular industry platforms such as:
Microsoft Operating Systems
Linux Operating Systems
Mail Administration
Security policies
Procedures
Technical implementation of security standards
Forensic inspection
Ethical hacking and
Penetration testing etc.
Software Development
Advanced Certificate
Our Software Development program provides practical skills and theoretical knowledge employers need. This is a very practical and intense program that requires a good amount of work from the learners on their own as well as with the instructors. This is a project-based program, which allows you to apply the theoretical knowledge learned during the program. You will be required to complete and defend your project in front of industry professionals.
You will learn contemporary computer and software skills for IT employability in modern IT companies.
Software Development
SCQF Level 8 Advanced Diploma
This program builds upon the Software Development Advanced Certificate.
The Advanced Diploma in Software Development SCQF Level 8 provides current skills in specialist technical software development, and it develops up-to-date knowledge in programming and systems development.
Software developers are needed in many different industries from biotechnology to telecommunications and transport.
The program builds on traditional software development techniques, and in addition it incorporates development for mobile platforms and the development of small-scale applications (Apps). It incorporates skills in data-driven websites which are typically used in e-commerce.
Business
Studying Business with Focus College means that you are getting the support and information you need. The entire team from admissions to student services to post-graduation support is there to help.
The knowledge you will gain through any program at Focus College will be critical to your success. Receive training from instructors who work in the field. Instructors who have hired graduates many times over in their own businesses. Join Focus College and join a group of individuals who strive for better futures.
Two programs of study are currently available, plus a pathway into University of the Fraser Valley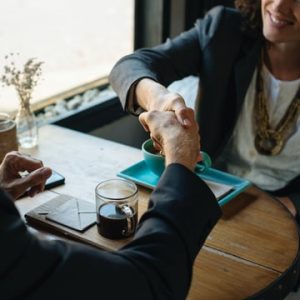 Business Certificate
Advanced Certificate
Our Business Certificate provides current insight into the main aspects of international business with a focus on business management and human resource management. It covers business culture and strategy, managing people in different sizes of organizations, marketing, economic issues, accounting, business law, and IT.
After completing this program, you are eligible to continue your studies to earn a Diploma at University of the Fraser Valley, in any field of study (Eligible for Postgraduation Work Permit).
Business Diploma
Advanced Diploma
Our Business Diploma program builds upon our Business Certificate program, maintaining its focus on international business, business management and human resource management. Upon completion of this program students:
Will have skills in planning, organizing, critical thinking, and evaluative thinking.
Will be able to investigate business issues and problems in depth.
Will have intrapersonal and interpersonal skills relevant to a range of administrative, commercial, or managerial positions in business organizations.
Will have developed communication and presentation skills.
Tourism and Hospitality
Focus College has spent the last 25 years creating travel and tourism programs and courses to help shape the future of our world. Instructors in the Department of Tourism and Hospitality have worked in the industry, helping shape memories.
Programs with Focus College allow you to gain the skills you need to succeed. Skip the stuff you'll never use and learn only the important content. With the Department of Tourism and Hospitality at Focus College, you can gain a certificate, diploma, and even transfer to other universities to gain your degree.
Focus College's Department of Tourism and Hospitality will help you meet your goals. With industry leading student and graduate support and campuses close to home, you're bound to succeed.
Three programs of study are currently available.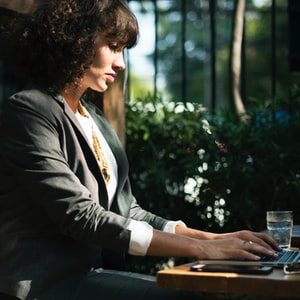 Hospitality and Tourism Diploma Co-op
Advanced Diploma
The Diploma in Hospitality and Tourism Co-op Path has a strong personal development, communication skills and managerial competencies focus which enables candidates to progress more quickly to supervisory and/or management roles. Co-op placement gives students an opportunity to have a hands-on experience of the studies of their interest by working with Canadian industries after completing the theoretical portion of the diploma.
Students will attain more crucial skills and advantages through Co-op placement such as: practical communication skills with clients and co-workers and work experience will create more efficiency and awareness about tourism, customer services, hospitality, and marketing skills.
During placement students can work more than 8 hours every day hence can collect sufficient funds for their diploma and future education; accruing more productivity.
Most importantly this program provides tremendous flexibility for international students. If a student wants to follow a UFV pathway, after a diploma with Co-op in Focus College and 1 year at UFV, a student may be studying for two years and will have a work permit for up to 4 years. It is the best route for international students as they will get up to 4 years of work opportunities for approximately 2 years of study; study less years, work more, gain Canadian experience!