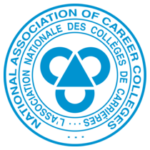 Idiomo Canada staff is in charge of giving you personalized attention, and ensuring that Idiomo Canada gives you the best advice to study with Canadian schools, online and onsite.
Our Idiomo team has extensive experience in Canadian education. Some have lived and worked in various cities in Canada. As experts in Canadian life, they can guide you in aspects ranging from the cost of living, the climate you will find, the necessary clothing to live comfortably, and the best places to visit.
Admissions and Student Support
Yuly
Administrative Supervisor
Yuly has been with Idiomo Canada since its inception and knows Idiomo's ins and outs. She loves to interact with our students and will do everything to help them. She keeps our Idiomo team going. Yuly really likes to drive, biking and spending time outdoors.
Angelica
Team Lead
Angelica has more than ten years of experience in customer service. She works with our students to understand their needs, and will do everything possible so our students can reach their objectives. Angelica likes the movies, walks and spending time with her family.
+1 (587) 672-1217
International Representatives
Who Are They
Our International Representatives carry our Canadian values and culture with them while traveling and living abroad.
They have been valuable members of their communities in Canada for many years.
We are very proud of having them in our Idiomo team.
Sandra Landesman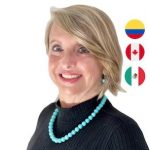 International Representative
Sandra holds Bachelors degrees in Business Administration in Social Work. She has worked as an advocate for a Canadian government sponsored, non-profit organization in a School Settlement program supporting new immigrants to Canada. She moved with her husband Michael to the Riviera Maya in Mexico, where she is helping another generation of students build their language skills and expand their opportunities.
Idiomo Team in Our Partner Schools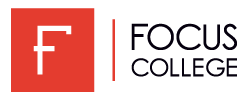 To see our team

To see our team
Carlos
Academic Director
Carlos has a Masters and PhD. degrees from Ohio State University. He is based in Calgary, and has over twenty years of experience in international studies. He is an active promoter of bilingual and international education for all in Latin America.
His favorite place to travel is the Okanagan Valley in BC. Carlos is also an expert in Alberta culture and geography.
Leonel
Financial Director
Leonel has a Masters degree from University of Findlay. He is based in Calgary, and has many years of experience in the labor market in Canada. He is on top of the employment situation and opportunities in Canada. Leonel favorite place in Canada is Quebec City. When he is not at work he is likely to be traveling or reading about the economy in Canada.
Jose
Strategic Director
José has a Masters degree from Saint Joseph University and diplomas from Harvard and Cornell University. He is based in Calgary and has over twenty years of experience in international studies and business development. Jose favorite place to travel is the national parks in the Rocky Mountains of Alberta, located only an hour and a half from his residence.
Idiomo Canada is a trade name of 2221480 Alberta Ltd