Developed in Canada in Consultation with Business Leaders
Skills for the Modern Business Environment
Native Speaking Teachers
"Business English gives you the communication skills to get work and keep working. Skills for the modern business environment are the key to survival in the modern workforce. Hiring trends prove that."
Learn to
Prepare a CV that will get the recruiter attention
Speak fluently and professionally like a business person

Communicate effectively with clients at the management level

Prepare presentations that will impress your supervisors
Speak publicly clearly and with confidence
Starts Every Month
Only Ten Spaces Available
Contact Us to Reserve your Space
---
Three Specialized Modules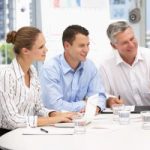 First Module
Professional Business Speaking
This course covers a comprehensive overview of essential parts of English oral communication. The topics covered in Business Speaking are chosen to reflect the problem areas that most non-native language speakers experience, such as consonant, vowels, word stress, and intonation.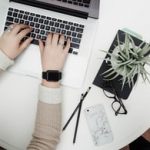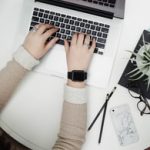 Second Module
Professional Business Writing
This course provides instruction in steps, builds writing, reading, and critical thinking, and combines paragraph writing and composition. Our Professional Business Writing course addresses a wide range of writing levels and abilities, improving your business writing skills for a successful career.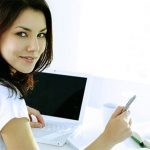 Third Module
Modern Business Communications
The Conference Board of Canada lists modern communication skills as the most important to enter, stay in, and progress in the 21st century workplace. This course includes a communications skill set with the keys to survival in the modern workforce. Learn how to prepare an outstanding resume, professional email, impressive presentations, and modern electronic business documents.
Succeed in your next interview
Application and Admission: us$95
What's Included
Four week duration per course
Live lessons
Interactive study material by North American universities
Idiomo Canada Certificate of Completion
Total cost per Module: us$295
Contact us for more information
Admission Requirements Business English
First Module:
Achieved at least two year college diploma
Minimum 18 years of age
English Requirements:
IELTS score of 5.0 or equivalent, or
Second Module:
Achieved at least two year college diploma
Minimum 18 years of age
English Requirements:
IELTS score of 5.5 or equivalent, or
Completion of Business English First Module
Third Module:
Achieved at least two year college diploma
Minimum 18 years of age
English Requirements:
IELTS score of 6.0 or equivalent or
Completion of Business English Second Module
Business English Curriculum
First Module – Professional Business Speaking

Content
1. Segmentals: Consonants
2. Segmentals: Vowels
3. Word Stress
4. Prominence
5. Intonation
6. Common Mistakes
7. Better Ways to Say
8. Professionally Say
9. Speak Politely
10. Email Phrases for Business English communication
11. Words and Phrases for Business Negotiations
12. Essential Business English Phrases
13. Business Etiquette
14. Intercultural Communication
Second Module – Professional Business Writing

Content
1. Writing Basics: What Makes a Good Sentence?
2. Punctuation
3. Working with Words: Which Word Is Right?
4. Writing Paragraphs: Separating Ideas and Shaping Content
5. Refining Your Writing: How Do I Improve My Writing Technique?
6. The Writing Process: How Do I Begin?
7. Writing Essays: From Start to Finish
8. Effective Business English Writing
9. Writing Preparation
10. Writing
11. Revising and Presenting Your Writing
12. Business Writing in Action
13. APA and MLA Documentation and Formatting
Third Module – Modern Business Communication

Content
1. The Job Search Process
2. Resumes and Cover Letters
3. Interview Skills
4. The Online Application Process
5. Presentations – An Overview
6. Informative and Persuasive Presentations
7. Delivering A Presentation
8. Visual Aids
9. Graphic Illustrations and The Infographic
10. Emailing
11. Netiquette and Social Media
12. Texting and Instant Messaging
13. Letters and Memos
14. Proposals
15. Information Shares, Action Requests, and Replies
16. Complaints and Claims
17. Negative Messages
18. Persuasive Messages
19. Goodwill Messages and Recommendations