Online Live with the Best Teachers
Specialized in Speaking
Smallest Class Size
Native Speaking Teachers
Eight Months of
Intensive English
Results
Speak fluently without translating

Communicate effectively with native speakers

Train your brain with associations between ideas and expressions

Improve your IELTS score
Innovation
Natural Language Learning methodology
Learn in parallel as opposed to linearly
Develop your bilingual brain plasticity
Private tutoring and coaching
Live English immersion to progress from Level A1 up to Level C1, following the innovative methodology developed by Dr. Stephen Krashen from University of Southern California and Dr. Tracy Terrell from University of California
Program Timeline
Contact us for a live demonstration
---
Now online, the most complete
Intensive English program
Speaking Development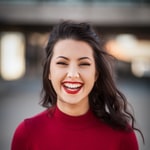 Telegraphic Speaking
Associations between ideas and linguistic expressions. Development of neural plasticity to activate bilingual brain capacity.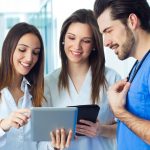 Fluency Speaking
You acquire confidence and fluency by practicing daily in fun classes with real situations, and learn the language of practical and professional use.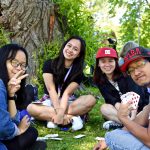 Learn to say: Sheep / Ship / Chip as the natives do. Development of neural connections that allow speaking without hesitation. You switch back and forth from English to your native tongue without getting confused.
Academic Preparation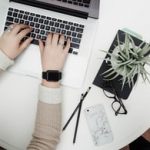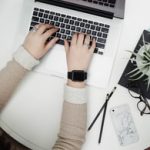 Grammar and Writing
Learn quickly, in an intuitive way with the latest technology and without boring books. Live immersion from your first class.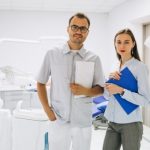 Vocabulary
Learn without the need to translate, using graphic associations, just as you know your native language.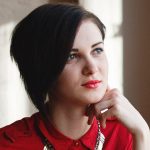 Comprehension
From professional texts to local idioms, with native teachers.
Apply also to our optional IELTS Preparation program
Includes Private Week
Our Intensive English program completes your training with a week of private lessons. Precision Targeting will address areas where you and your teacher will want to focus. Your English will be as professional as the best.
CSC College, British Columbia, Canada
CSC College has been the leader in medical and administrative education in British Columbia since 2002. Our intensive English program gives you the opportunity to prepare both for an international professional life, and for university studies in Canada.
CSC College has been awarded for the quality of its teachers, and for the success of its graduates in the professional world. Public testimonies also certify it..
Canadian University Pathway
with Focus College and University of the Fraser Valley
Cost of Studies
Total cost for 8 month program: us$2500
What's Included
Native speaking teachers
Live speaking lessons
Live academic lessons
Private lessons
Interactive material exclusive of CSC College
Certificate of Achievement by CSC College
Contact us for more information
Academic Preparation Curriculum
Our intensive English program includes the 5 Star English platform developed by by CanScribe Career College in Canada, and is the only platform that offers levels beginner to advanced. The platform follows Cambridge standards, adding Canadian methodologies, and Canadian cultural sensitivity. The platform serves as the basis for the curriculum utilized for Academic Preparation classes. This curriculum is ideal for students and professionals who want to reach an advanced level of English proficiency.
In addition to live lessons, you can practice English in
CSC College interactive system 7 days a week
Level 1 – Beginner

In the first level of Intensive English, you learn to understand and use everyday expressions and basic phrases designed to meet specific needs. You learn to introduce yourself and others, and can ask and answer questions about personal details, such as where you live, the people you know, and the things you own. You learn to interact in a simple way as long as the other person speaks slowly and clearly and is prepared to help you..
Content Level 1
Lesson 1 – Presentations
Lesson 2 – Personal Information
Lesson 3 – Family
Lesson 4 – Friends
Lesson 5 – Jobs
Lesson 6 – School things and colors
Lesson 7 – Hobbies
Lesson 8 – Daily Routines
Lesson 9 – School subjects
Lesson 10 – Home and TV
Lesson 11 – Clothes
Lesson 12 – Food and shopping
Lesson 13 – Weather and Seasons
Lesson 14 – Birthday
Lesson 15 – Health, disease and states of being
Lesson 16 – Neighborhood and transportation
Lesson 17 – Weekend plans
Lesson 18 – How was your weekend?
Lesson 19 – Pets and Animals
Lesson 20 – Using the phone
Level 2 – Lower-Intermediate

The second level of Intensive English comprises sentences and frequently used expressions related to areas of more immediate relevance (e.g. basic personal and family information, shopping, local geography, or employment). You can communicate in simple and routine tasks that require a simple and direct exchange of information on familiar and routine matters. You can describe in simple terms personal aspects, immediate environment and matters of immediate need.
Content Level 2
Lesson 1 – Getting to know you
Lesson 2 – Rest and relaxation
Lesson 3 – Shopping Adventures
Lesson 4 – School Life
Lesson 5 – TV vs. Films
Lesson 6 – Family and heritage
Lesson 7 – Staying healthy
Lesson 8 – Daily routine
Lesson 9 – Home sweet home!
Lesson 10 – Music lovers
Lesson 11 – Elegant dinners
Lesson 12 – Recommended vacations
Lesson 13 – Special occasions and childhood memories
Lesson 14 – The art of friendship
Lesson 15 – Sports addicts
Lesson 16 – Computer World
Lesson 17 – The best places to live
Lesson 18 – Jobs
Lesson 19 – Future plans and dreams
Level 3 – Upper-Intermediate

In the third level of Intensive English, you learn to understand the main points on issues that are familiar to you and that you frequently encounter at work, school, sport, etc. You can deal with most situations that can arise when traveling in an area where English is spoken. You can produce fluent and simple text on topics that are familiar to you or of personal interest. You can describe experiences and events, dreams, hopes, and ambitions, give simple reasons, and explain opinions and plans.
Content Level 1
Lesson 1 – How are you doing?
Lesson 2 – Weekend Fun
Lesson 3 – Travel Plans
Lesson 4 – The natural world
Lesson 5 – Review #1
Lesson 6 – High School Highs and Lows
Lesson 7 – Job interview
Lesson 8 – Weather
Lesson 9 – By phone
Lesson 10 – Review #2
Lesson 11 – What a rush
Lesson 12 – Arrive at a dinner party
Lesson 13 – Buying gifts
Lesson 14 – Learning to drive
Lesson 15 – Review #3
Lesson 16 – Face your fears
Lesson 17 – Language learning
Lesson 18 – Money, money, money
Lesson 19 – Going Green
Lesson 20 – Final review
Level 4 – Advanced + IELTS

At this level of intensive English, you learn to understand the main ideas of complex texts on concrete and abstract topics, including technical discussions in your field of specialization. You can interact with a degree of fluency and spontaneity that makes a conversation with native speakers flow smoothly. You can produce clear and detailed text on a wide range of topics and explain your point of view on a current issue, as well as the advantages and disadvantages of various options.
Content Level 4
Lesson 1 – Learn the lingo
Lesson 2 – Books: The world of words and ideas
Lesson 3 – Technology and inventions
Lesson 4 – Virtual world
Lesson 5 – Space: The Final Frontier
Lesson 6 – The environment: being good stewards
Lesson 7 – Personality and relationships
Lesson 8 – Making a difference
Lesson 9 – Healthy lifestyles
Lesson 10 – The world of work
Lesson 11 – Seasons of life
Lesson 12 – Education and Lifelong Learning
Lesson 13 – The world of art
Lesson 14 – Geography
Lesson 15 – Travel: moving around and seeing the world
Lesson 16 – Media: TV, Radio and the World Wide Web
Lesson 17 – A life of crime
Lesson 18 – Advertising, newspapers and magazines
Lesson 19 – Government – Working through the bureaucracy
Lesson 20 – Cultural Heritage