Canadian Certification
North American Practice Oriented
Developed for health professionals in Canada

This innovative Medical English program is highly interactive and was designed to train medical professionals in Canada.
It is now available in Latin America for those interested in venturing into international medicine. By the end of the program, you will be able to interact with your colleagues abroad and care for patients from places like Europe and North America.
Profesional Benefits
Qualifications for advanced studies
International career opportunities
Start your international patient practice
Includes English Speaking lessons so you can effectively communicate with your patients and colleagues
Contact Us
Our Medical English program trains professionals to have knowledge of medical terminology, including human anatomy, physiology, medical treatments, and pharmacology. This program is ideal for professionals in the medical fields, medical therapies, and medical laboratories who want an expert level of English in the medical field. Doctors, nurses, and other medical therapists who want to improve their English proficiency for their profession will benefit from this program.
In addition to the technical area, our program also focuses in the key soft skill for physicians, live English speaking lessons.
Watch our video
Profesional Opportunities:
Graduates of the Medical English program will be preferred by practices and clinics with international patients, where proficiency in English is essential for the success of the institution. Due to the increase in international travel for medical procedures, improvements in personal image standards, and advances in medical technology, job opportunities continue to grow. Professionals who graduate from our Medical English program can expand their client base from a local market to include international populations such as North America and Europe.
Program Description:
This course teaches you how to read, spell, pronounce, and interpret commonly used abbreviations and terms in medicine. Each body system is covered in detail from an anatomical, pathological, and clinical perspective, as well as body plans, directions, and positions. Also included is a section on pharmacology (drugs) and oncology (the study and treatment of cancer) terminology. Each chapter provides activities for self-assessment of knowledge acquisition, as well as a large number of diagrams that relate medical terms to the structure and function of the human body.
Objetives
After completing our Medical English program, you will be able to:
Understand the importance of medical terminology
Use medical language to interact with international professionals
Analyze basic medical words, prefixes, suffixes and their meanings
Pronounce medical terms correctly
Identify common medical disorders and symptoms for each body system
Interpret medical treatments, abbreviations, and common acronyms
Define common disease-related terms
Define Common Pharmacological Terms
Recite common laboratory and diagnostic terms
Achieve 70% or higher on program assignments and chapter exams
Be certified in Canada with CSC College with a score of 75% or higher on the final exam
All activities and exams throughout the program are open book, which means that you can use the resources and syllabi to help you in the exam environment..
Curriculum
Chapter 1 – Terminology Basics
Chapter 2 – Structures of the Body, Movement & Color
Chapter 3 – Integumentary System
Chapter 4 – Musculoskeletal System
Chapter 5 – Cardiovascular System
Chapter 6 – Hematology, Lymphatic and Immune System, and Oncology
Chapter 7 – Respiratory System
Chapter 8 – Nervous System & Behavioral Health
Chapter 9 – Endocrine System
Chapter 10 – Special Senses
Chapter 11 – Digestive System
Chapter 12 – Genitourinary System
Chapter 13 – Reproductive System
Chapter 14 – Obstetrics & Neonatology
Chapter 15 – Pediatrics
Chapter 16 – Pharmacology
Chapter 17 – Diagnostic Data

Contact us for more information
Become the professional that everyone wants
in their practice or clinic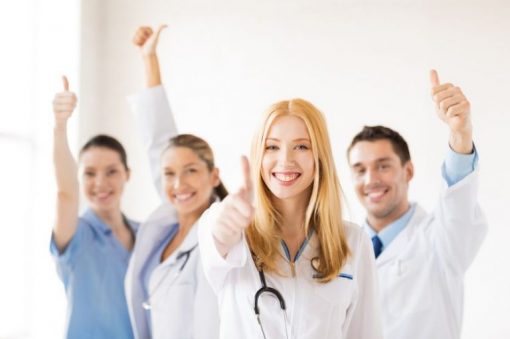 Total Program Cost: us$1600
Duration: 4 months
If you need to improve your English proficiency before you study our Medical English program, we have the solution for you. Our online Intensive English program gives you the necessary foundation to study Medical English.
To study Intensive English